Welcome to StoreManager.Online !
Enter your username and password. Following  validation, you get redirected to the main page.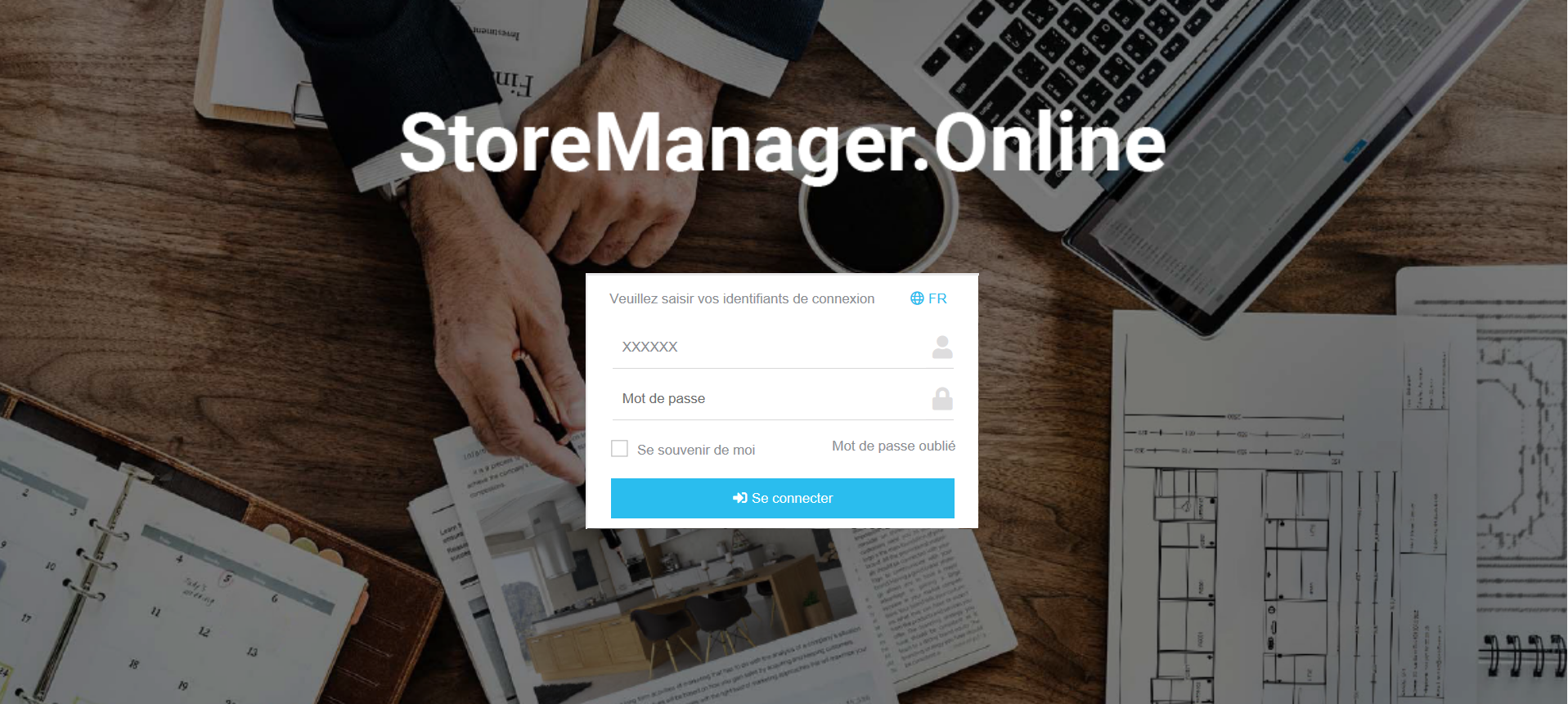 StoreManager.Online presents a modern and intuitive interface, and allows you to manage user profiles. Via a shared agenda, users can manage and share data such as appointments, delivery schedules …
Your home page is split into 4 areas:
On the right-hand side: you access the agenda of the logged in user with the list of his tasks of the day (geolocated and annotated if necessary) and the history of his past and future activities.

A taskbar allows the generation of: a new Email, a new comment, a new task, a new appointment. The last icon in the "see all" task bar allows you to manage your calendar by filtering your current activities by category (appointments, tasks, comments).
At the top of the page: your personalized banner with, on the left, the logo of your company and on the right the tab bar and the Admin which allows you to disconnect.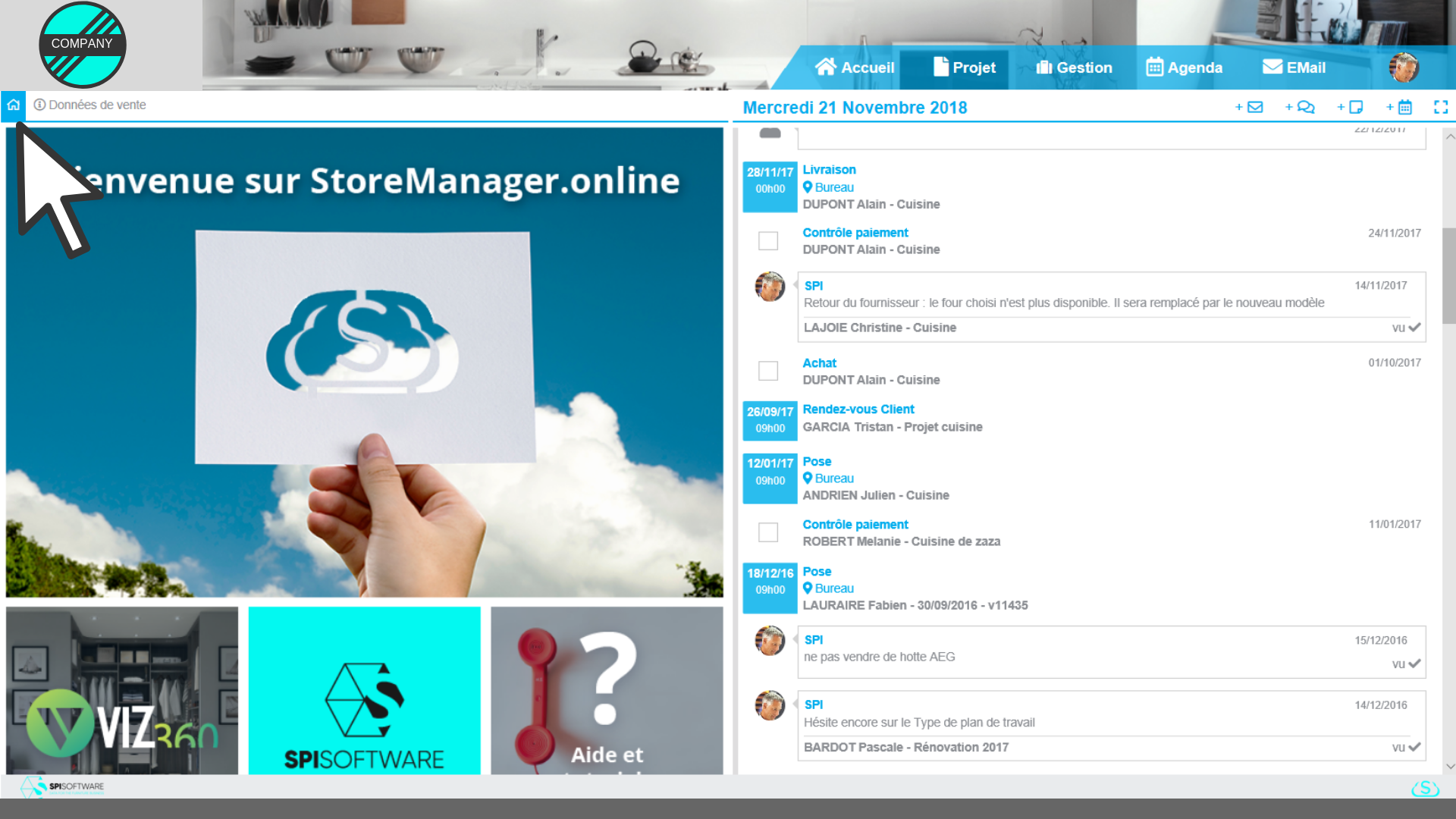 In the left part: you access a custom double-interface.
The "home" icon gives you access to the default StoreManager.Online interface with several links to the SPI Software site, VIZ 360, our graphical configurator, as well as help and tutorials to help users become familiar with our solution.
The "sales data" icon gives you access to 5 statistical indicators that provide, with one click, an overview of the key figures of the logged user's activity (number of quotes in progress, number of sales opportunities, turnover, objectives, evolution …).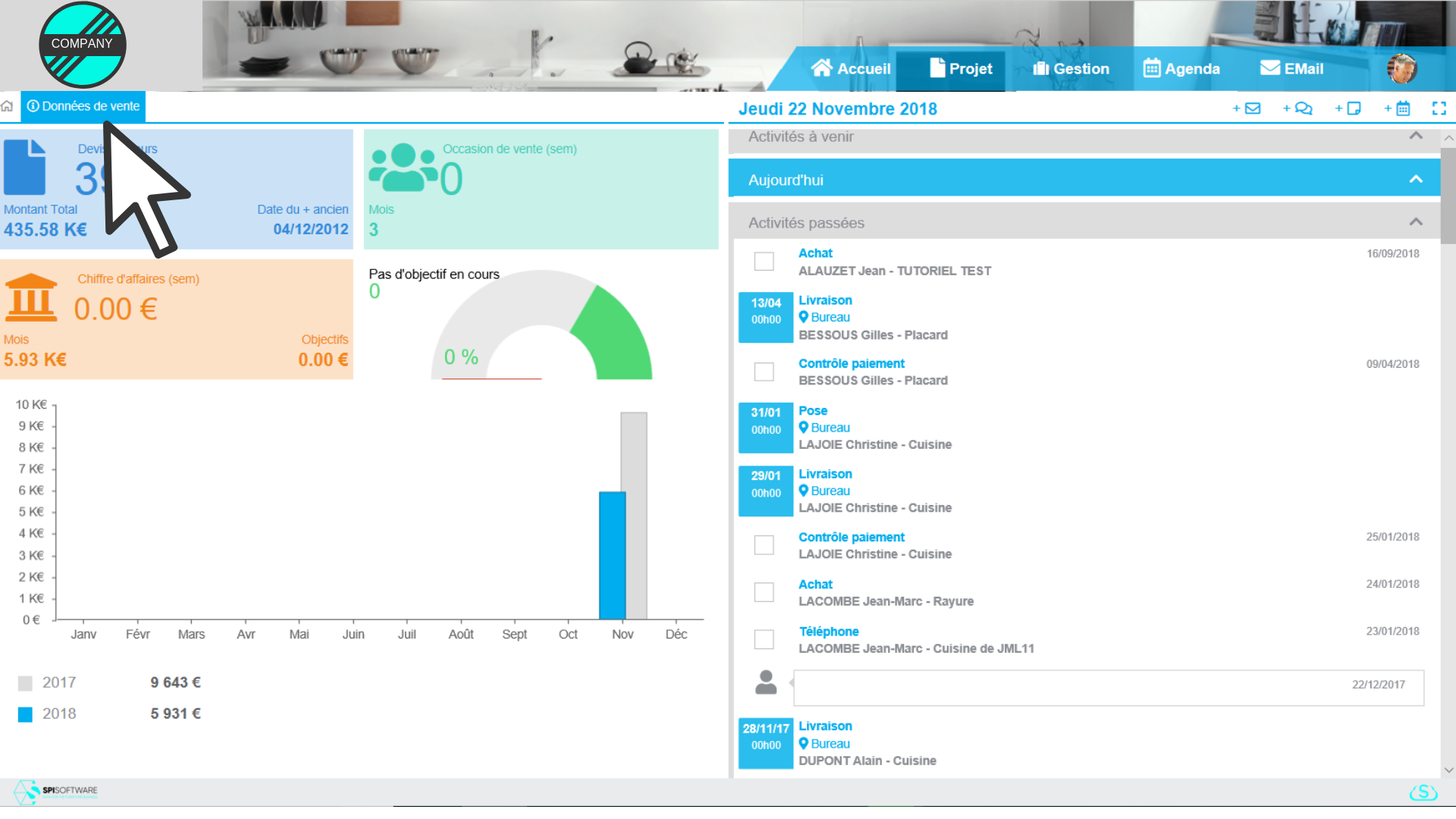 In general, the more complex and specific your products or services are, the longer the sales cycle. Hence the usefulness of being able to rely on tools that facilitate monitoring and that allow you to optimize a complex sales cycle. The business expertise of SPI Software allows us to create adapted dashboards. They provide a guaranteed level of monitoring to ensure the development and sales performance of your stores.