StoreManager.Online is the leading point of sale and CRM management solution dedicated to the furnishing industry.

A  true business tool, enabling sales outlet management and related complex projects (kitchens, layout), control of sales margins across the entire sales process from product creation to delivery. Conceived to be the only tool necessary to manage furniture outlets, StoreManager.Online integrates all the business functionality required for successful sales management and CRM.
StoreManager.Online allows comprehensive sales related task management and planning, together with installation procedures, whether directed from point of sale or outsourced. Provides very detailed customizable features on order management, delivery and billing.
StoreManager.Online implements a modern and intuitive user interface, and allows user profile management. Via the integrated shared agenda, users can interact and share data concerning sales appointments, delivery times and more!
Click to access StoreManager.Online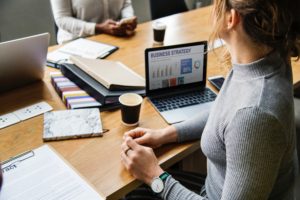 A 100% web solution!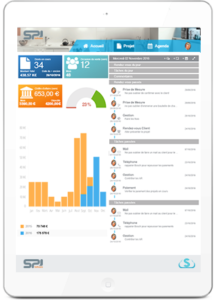 Functional
Available in SaaS mode.
Improved visibility
Control sales margin levels in real-time.
Time management
Plan and follow-up sales appointments and project management.
Time saving
Eliminate data-entry errors identify project-related task redundancies.
Consolidated views
Audit profitability and performance by project, at shop level and globally.
Simplify and centralize data stores
Cover store chains, groupings and franchise operations…
StoreManager is an important tool for the development of our network and its coherence. The solution satisfied all our management needs and the CRM requirements of our retail outlets. | Chabert Duval.
No need for complex installations or investment in IT infrastructure, Storemanager.online's ease of use requires minimal training. In this blog, we share our experience gathered in CRM projects to allow a small implementation of your solution and allow you to exploit the full potential of your solution.
We wish you every success with your future projets !