Your workflow is now in "Controlled Project" status

You can transform your document to generate your purchases / purchase orders.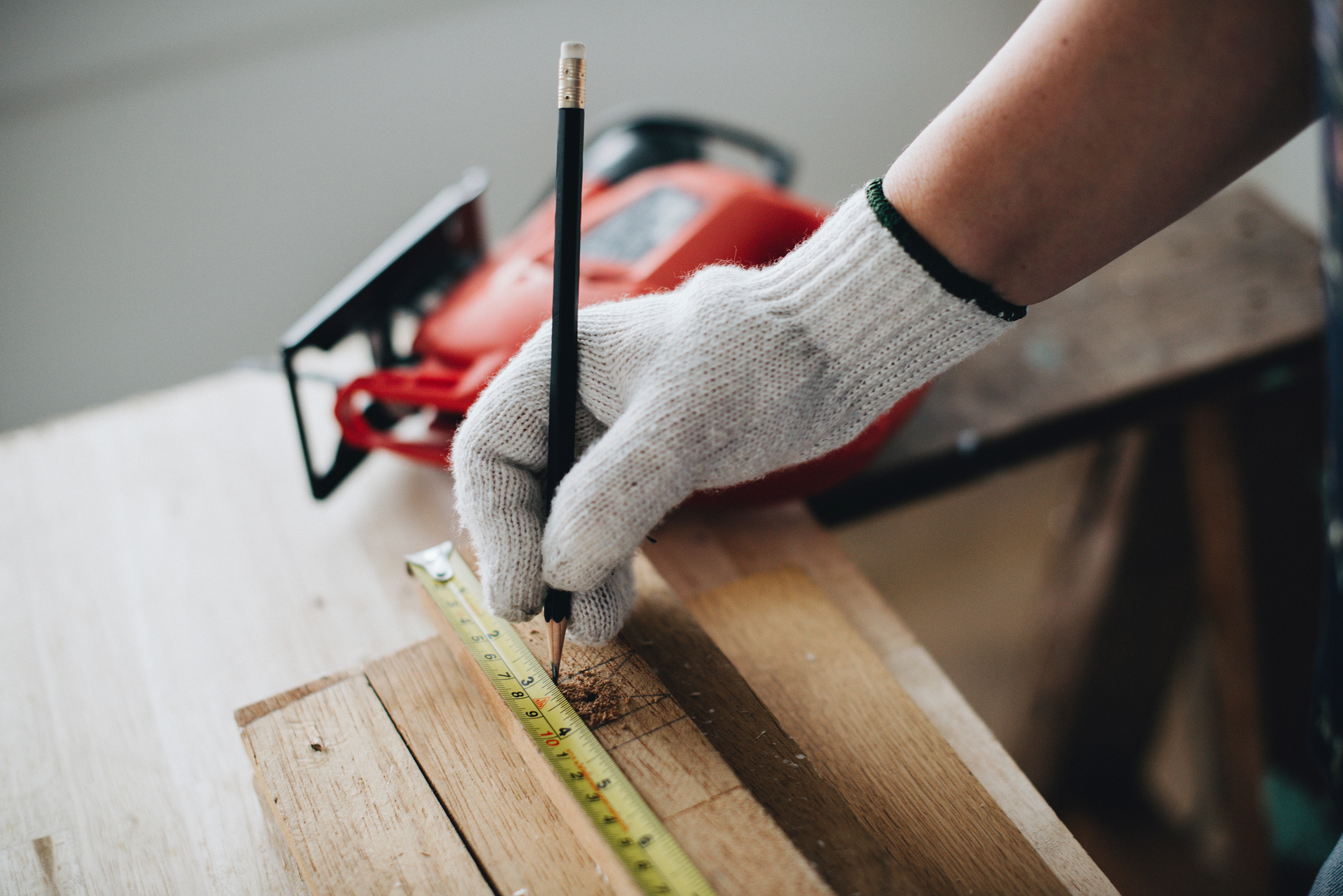 To do this, you transform your order into a purchase order.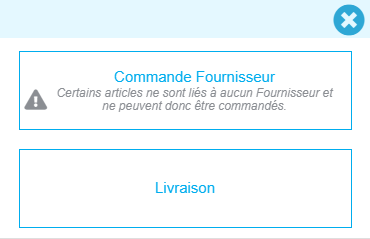 You click on "Purchase order"
Your workflow changes to "Purchases in progress" status

Following the signature of the commercial agreement and a few weeks before the start of work, you can define a schedule that will follow-up all the interventions needed to respect the end date of the work set with your client, whilst maintaining coherence with :
The supplier(s) purchase order(s)
Delivery times of suppliers
The delivery date to the customer
The installer's intervention
First of all, you carry out supplier purchases.
StoreManager.Online alerts you when any of the products in your order are not linked to any Supplier. Any such products must be assigned to a supplier.


To do this, select the relevant products using the pencil icon.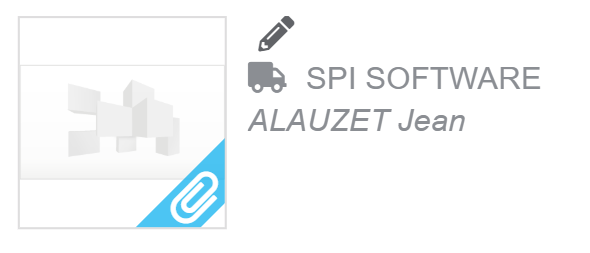 Then select the correct professional profile to assign a vendor to the product.
From here on, all your products can be ordered from your suppliers.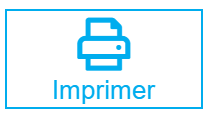 To do this, you can send your order to your suppliers by selecting the "print" icon and then "email".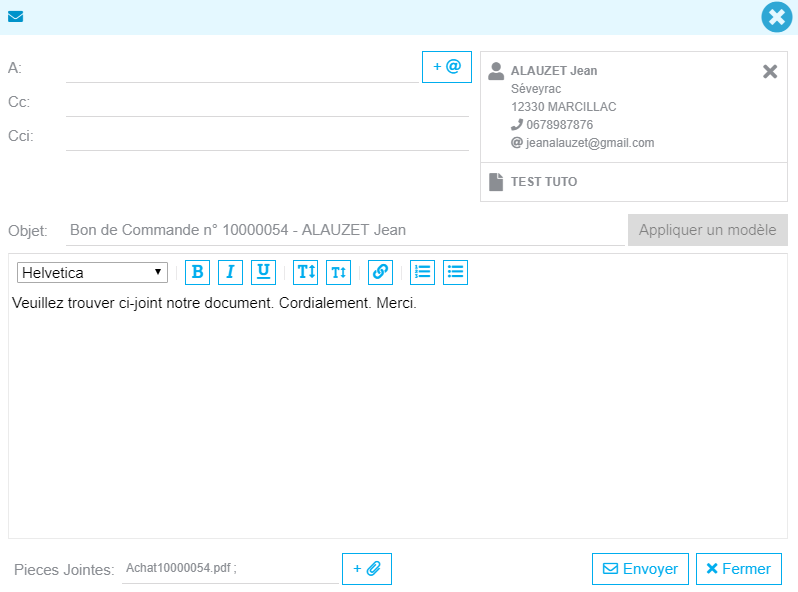 Your purchase order is automatically attached to your email.
The mail subject also automatically includes the number and the name of the order.
StoreManager.Online also offers you the possibility to register mail templates in advance.

When receiving the goods, you transform your supplier order into "Goods receipt", "Supplier invoice" and then "Credit".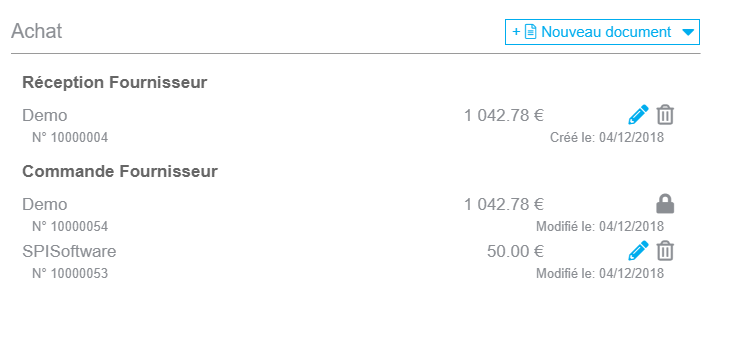 In Purchasing, you can follow up your purchase orders.
In our example the order # 10000004 is in the status "Goods receipt"
The order n° 10000053 SPISoftware, is ready to be finalized.
You should therefore order from your supplier, then convert your order to "Goods receipt", "Supplier invoice" and then "Credit".

Here is the status of your purchases, once finalized.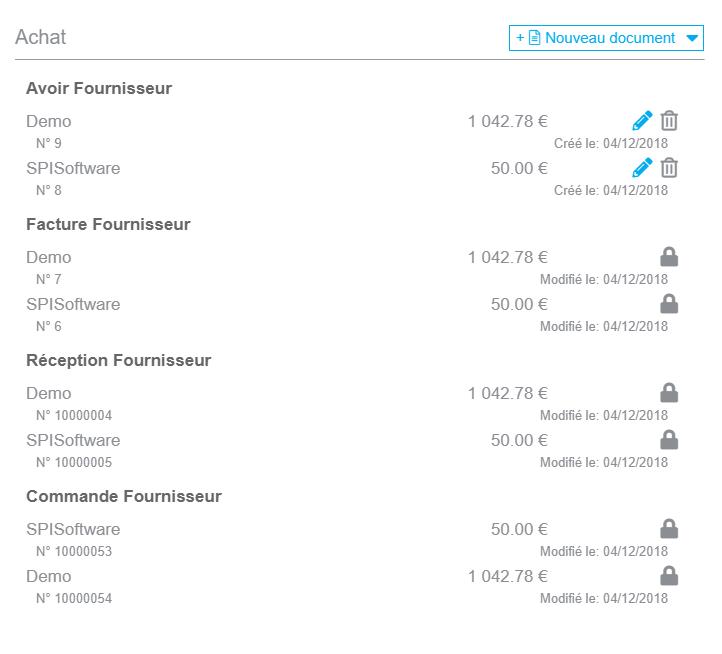 You can now return to the workflow progress, in order to schedule the delivery and the installation of the project at your customer site.

For this, you plan a delivery appointment with your customer.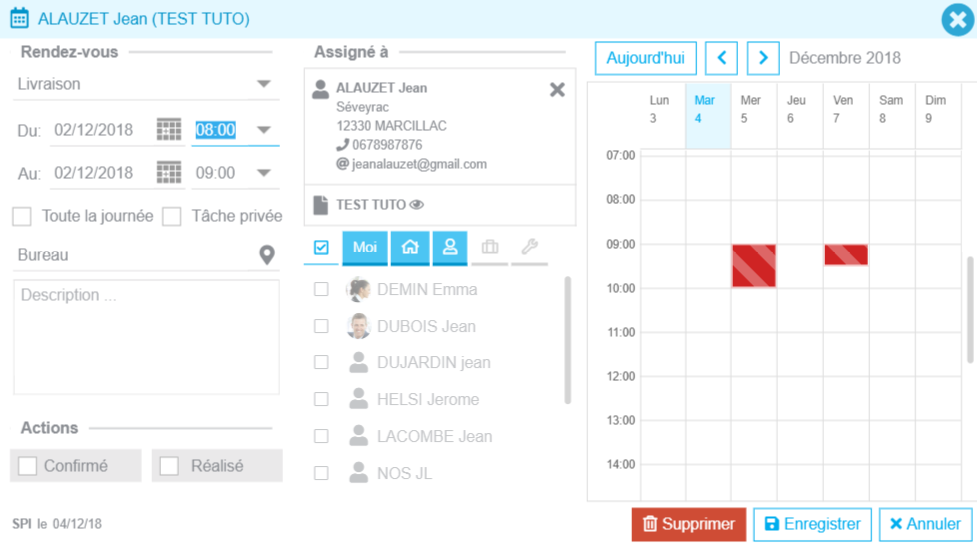 You confirm the appointment. Then you validate it, following the appointment.

The delivery is now fully validated.
Finally, you plan the installation of the site.

You confirm the appointment planning, and validate it, following the installation.

The installation is now complete.
This reception is done in the presence of both parties to verify the conformity of supplies purchased and installed, as well as the proper functioning of household appliances and equipment. This is in principle the stage where the customer pays the balance of his kitchen.
.

In this case, you return to the sales order to enter the payment of the balance.