In the "catalog" tab the user has access to all catalogs (active, inactive and without suppliers).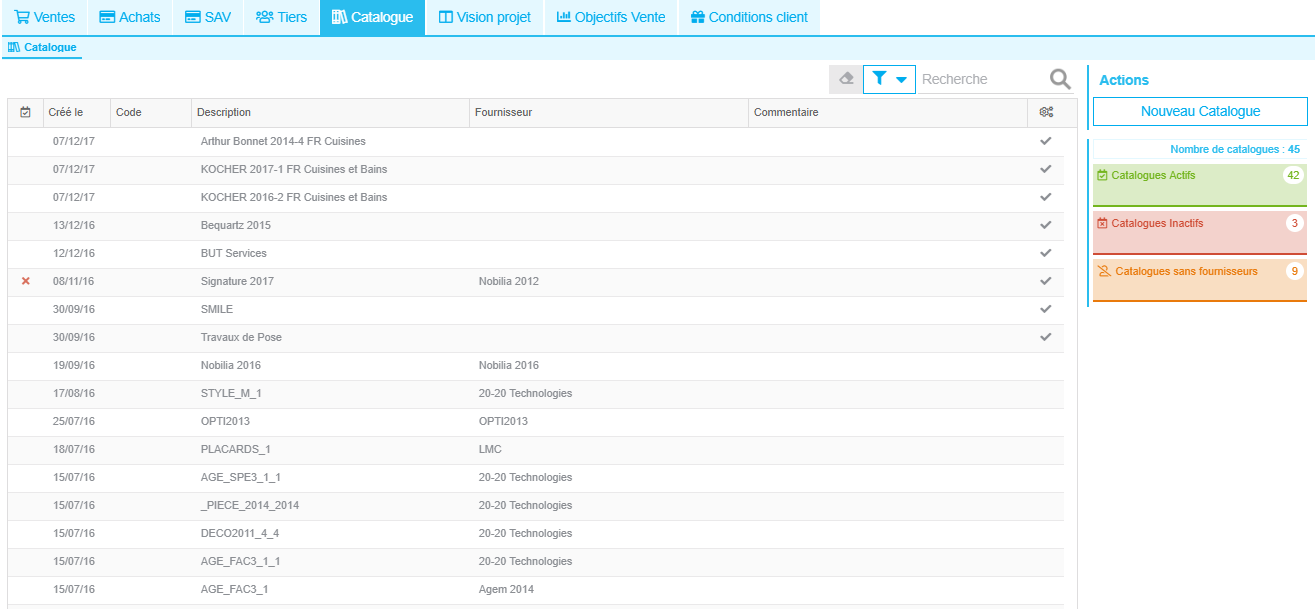 The data concerning catalogs are: creation date, catalog code, catalog description, supplier name and comment.
The red cross icon means either the validity date of the catalog has passed or it is not yet active.

This icon allows you to create a New Catalog.

All catalogs possess a validity period which must be specified.

Your new catalog is complete!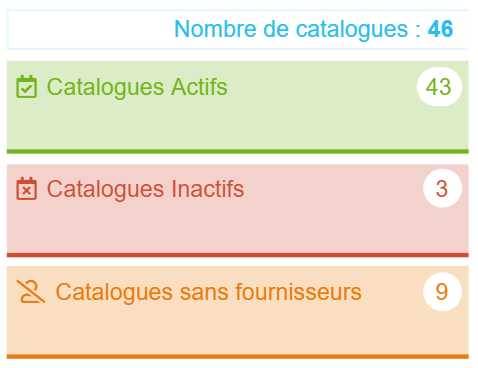 The indicators on the right indicate the total number of catalogs:
The number of active catalogs
The number of inactive catalogs
The number of catalogs without suppliers