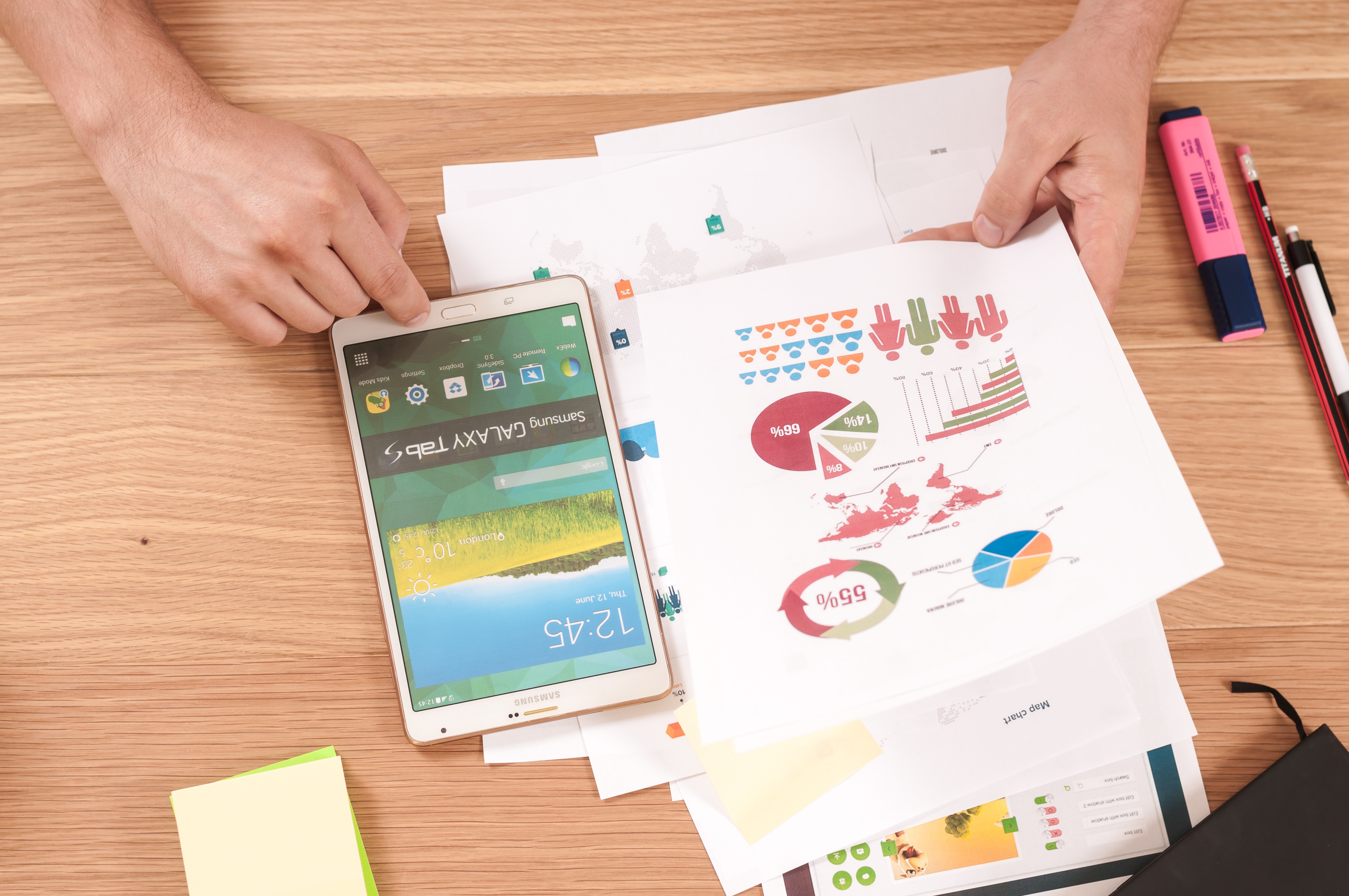 In the « Third-parties » tab, you gain access to a list of contacts (clients and suppliers).
This icon allows you to filter your contacts: by salesperson, by creation date and by customer group ("Wants to be called back", "Project identified", "Client did not retain our offer").

Third party information: Check box / created on / GDPR / Title / Address / City / Telephone / Email.

The GDPR date corresponds to the expiry date of the GDPR (date of latest customer modification + 3 years of GDPR validity + 15 years warranty period in case of order placement.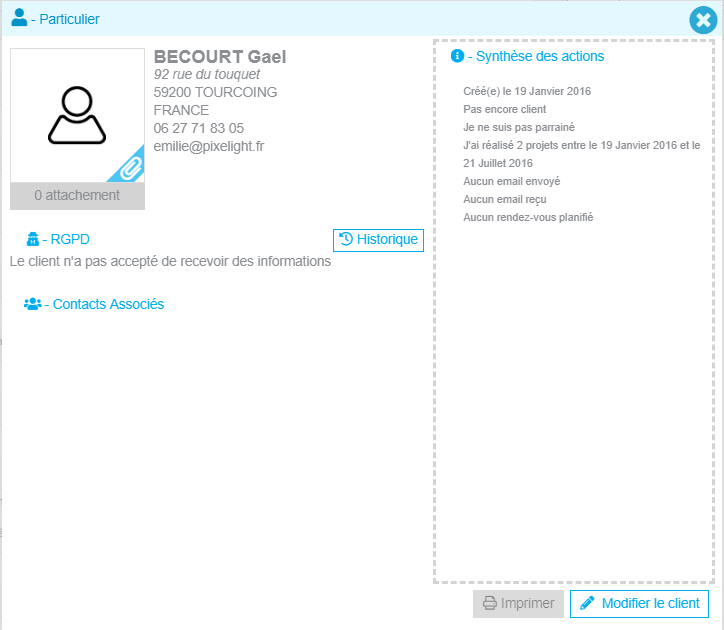 A visual alert appears automatically 2 months before the expiry of the GDPR. The three default reminder dates (3 years / 15 years / 2 months) are configurable per company.
By clicking on the orange date, you can consult the client history (action summary).
CLIENT
Actions : To the right of the screen the user can perform several actions: new e-mail / export and import a contact listing / create a new contact.
StoreManager.Online shows you the total number of saved contacts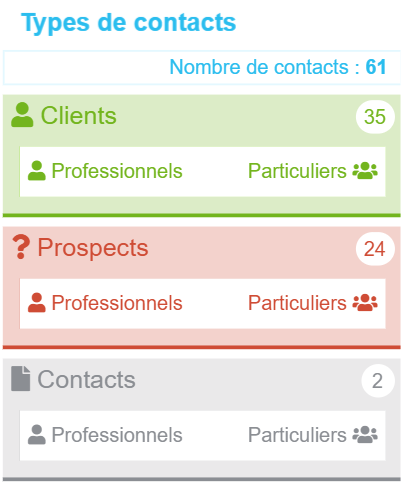 Thanks to the indicators to the right of the screen, the user shown in the "client" tab can see: the total number of his contacts, the number of professional and private customers, the number of professional and private prospects (corresponds to unsigned estimates), the number of contacts (corresponds to people who have not generated any documents).
SUPPLIER
From the "Suppliers" tab, you can see: on-going purchases, confirmations, active catalogs, active suppliers, and a statistical chart of the sales associated with the purchases.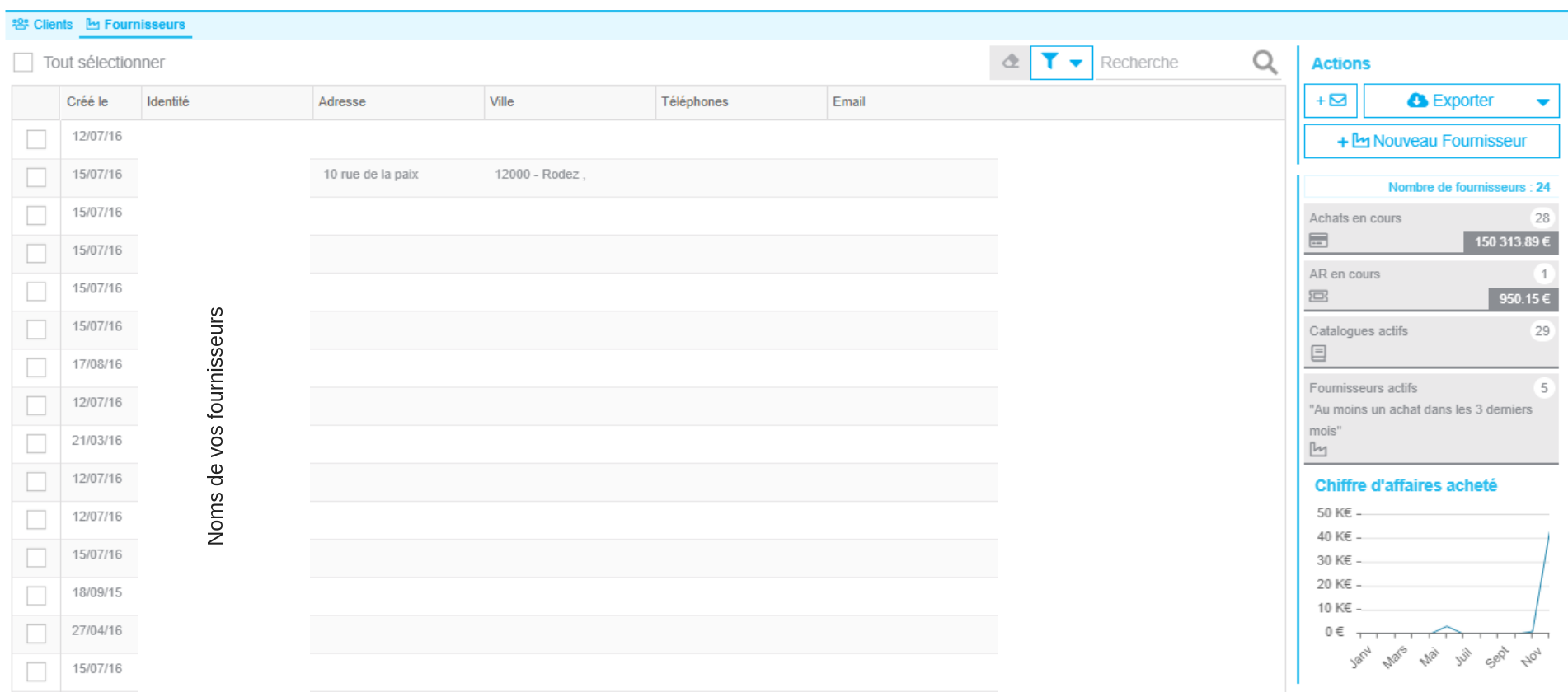 StoreManager.Online vous indique le nombre de fournisseurs enregistrés.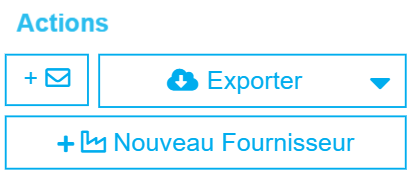 You can save a new vendor master record.
You can launch an "accounting" or "document" type export of your supplier contacts.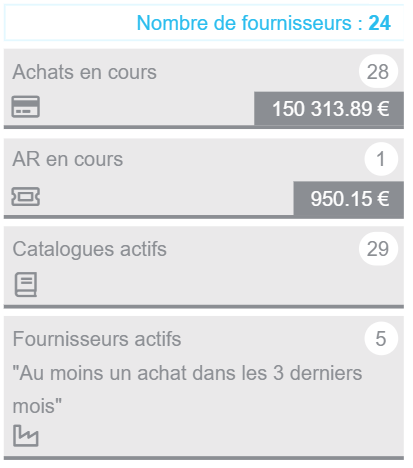 Indicators inform you about the number and the accounting volume of purchases in progress; current confirmations; number of catalogs and active suppliers (= at least one purchase during the last three months)
A statistical tool shows you purchase value expressed in K€, over the last six months.
You can create a new supplier and customize the associated image.