In line with further changes made to StoreManager.Online, the tool "sales target" enriches the "management" tab to offer managers an effective statistical tool and management of their sales teams across each store.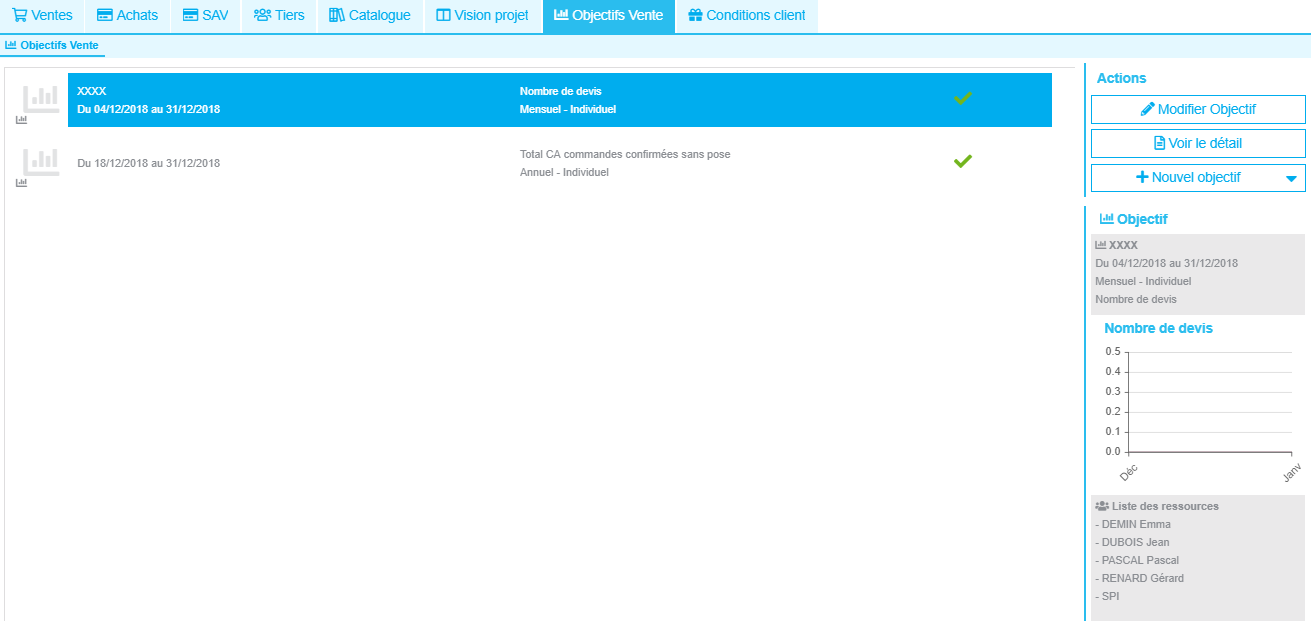 To set sales goals, this new feature of StoreManager.Online allows you to rely on historical data. By revealing what has already been accomplished by the team, this data can guide decision-making and allow you to set new goals.
What was the average sale of each representative in the past?
What annual profits and revenues did he report?
What are the sales forecasts for the next month, next quarter and next year?
The analysis of this data helps to set expectations for all the parties involved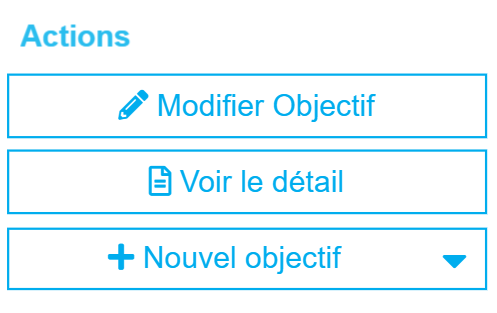 The first step is to
« + Create a new objective ».
Prior to this you must configure your statistics according to the following criteria:
Define the required time frame (yearly, monthly or weekly);
Define the required calculation method (collective or individual)
Define the required objective type (No. of projects created – as a volume-; achieved confirmations – as a turnover value– ; achieved quotations – as a turnover value– , number of confirmations – as a volume– , number of quotations – as a number– )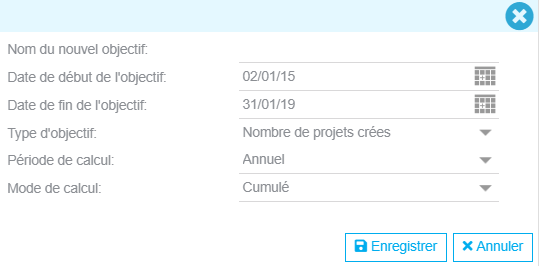 The icon shows that your sales objective is now active, and being calculated based on the current date
Important : These configuration parameters remain accessible to allow their modification or cancellation at any moment.
Example : Number of projects created / annual / collective (= all salespersons).


Once the criteria and the method of application of your objectives have been configured, you can manually enter your objectives by clicking on "Change objective"

It's important to provide administrators and sales staff with a follow-up tool to allow them to check up on their progress towards meeting their objectives. In a similar way the Storemanager.online dashboard presents clearly the actuals vs. planned performance, allowing them to appreciate the impact of their sales activities on day-to-day results. The objective here is to implicate directly the sales force in the accomplishment of their tasks and in achieving the objectives fixed within the company.
To the right of your interface, you can directly access the graphical indicators which allow you to visualize your results together with your objectives.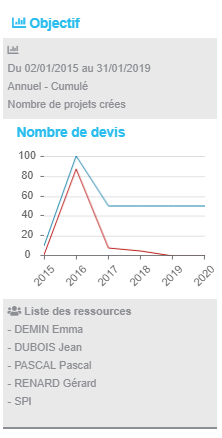 The ability to define sales objectives is an invaluable sales tool available to managers and allows them to pilot and control sales, related tasks and teams.
Sales actions gain in relevance and remain aligned with a defined commercial strategy.