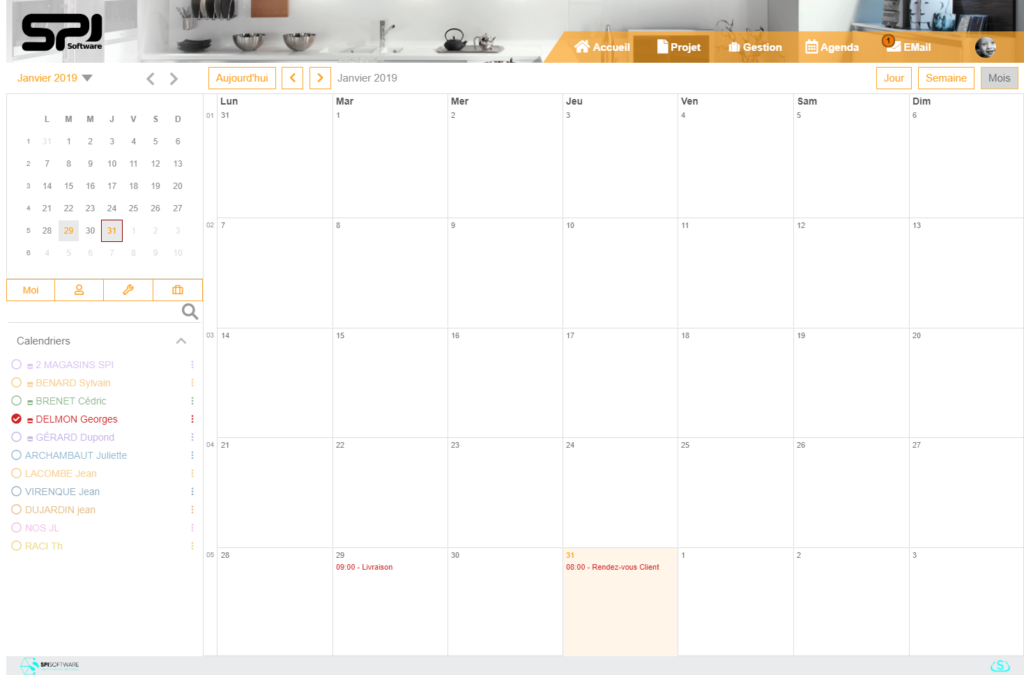 With the Storemanager.online agenda you manage task planning and client appointments including the follow-up of payments, client meetings, on-site pre-installation measurements, client follow-ups, installations, delivery and billing:
Payment control
Client meetings
On-site expertise and measurement
Client follow up
Installation
Delivery
Billing

These icons represent your main resources: Salesperson, installer, administrator
Follow-up on each team members' successful task completion and planning by using the Storemanager.online agenda which facilitates appointment management throughout customer acquisition and order management.
You can manage your agenda on a daily, weekly or monthly basis.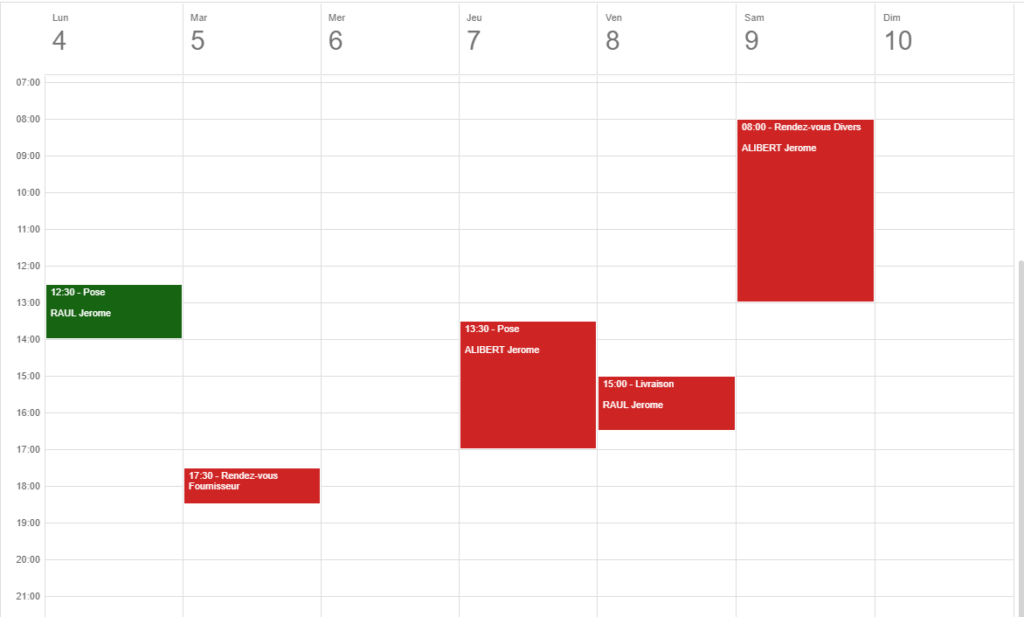 The manage is able to consult all team agendas, prioritize tasks and resource allocation. Using the overall task list, it's easy to keep an overview of project activities allocated to each team member, together with a clear and precise view of workload at any given moment.
Each user has the required information at their disposal to plan sales operations and successfully conclude client related activities.