An evolution of StoreManager.online now allows you to apply a reduced VAT rate to your entire sales document.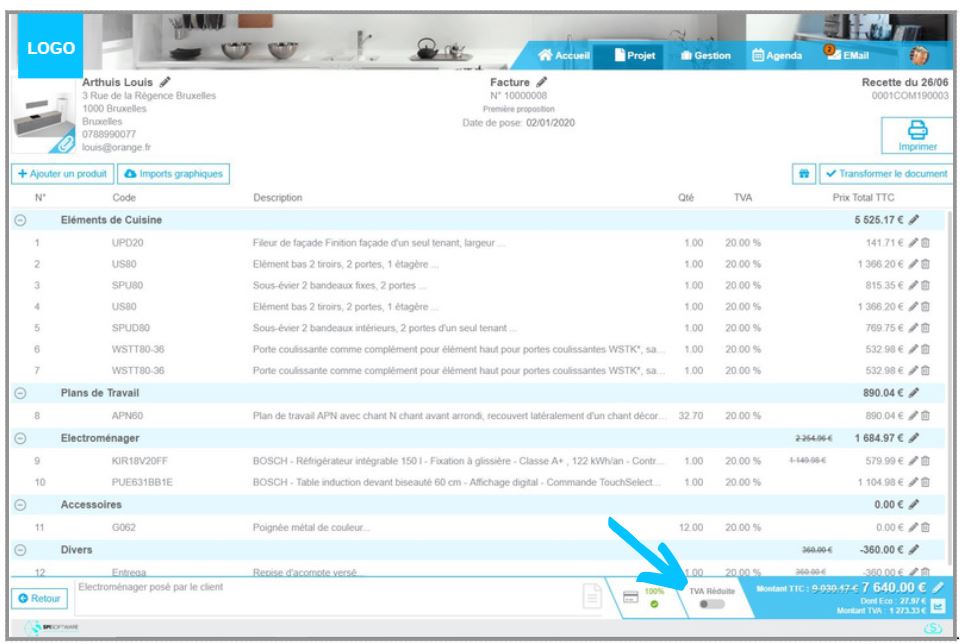 If the user chooses to apply a reduced VAT rate, a new window opens, showing a reminder on the legal conditions for the application of reduced VAT rates and allows the direct selection of reduced rate applicable (10% / 5.5%):
The selected rate is then applied to all lines in your sales document.
For each line, by clicking on the « pencil » icon, you have direct access to the product master data.
On the product form, you directly enter the applicable VAT rate for the selected product :
When you click "OK" a window opens and asks you if you want to apply this new rate to either all products in the same category or to the entire document.
By clicking on "Cancel" the rate change will only be applied to the product.
In the example above, the new rate applies to all products in the "kitchen elements" category :
Note : When importing data from external software, the imported product data automatically adopts the default VAT rate used in the document in StoreManager.online.